Photo Booth
Make every party more memorable for your guest with a photo booth. Photo booths are packed with features your guests will love, and is an experience you can't skip for your special milestone. We have three options available which are listed down below. Call us to have photo booths at your next event.
Call Us About Our Photo Booths! 516-385-9691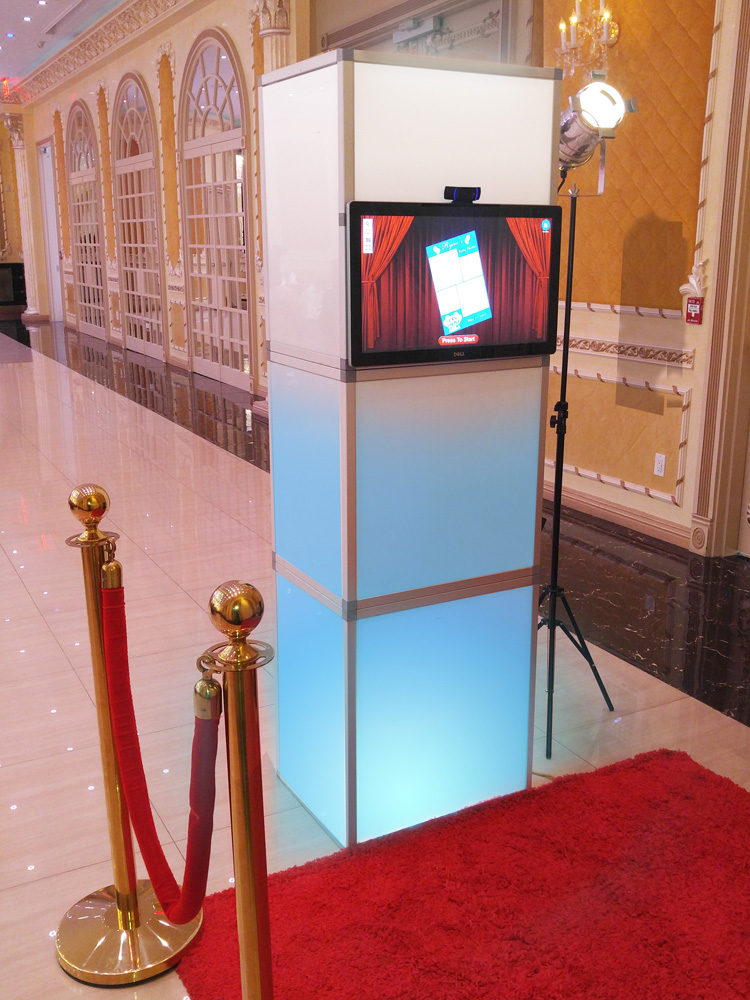 Open Air
Photobooth area is set up with a Red Carpet, Gold Stanchions and Red Velvet Ropes. A professionally attired and friendly attendant will be on-site to assist guests for a pleasant experience. Print 4'x6' photos or strips that can be customized with a logo of the event.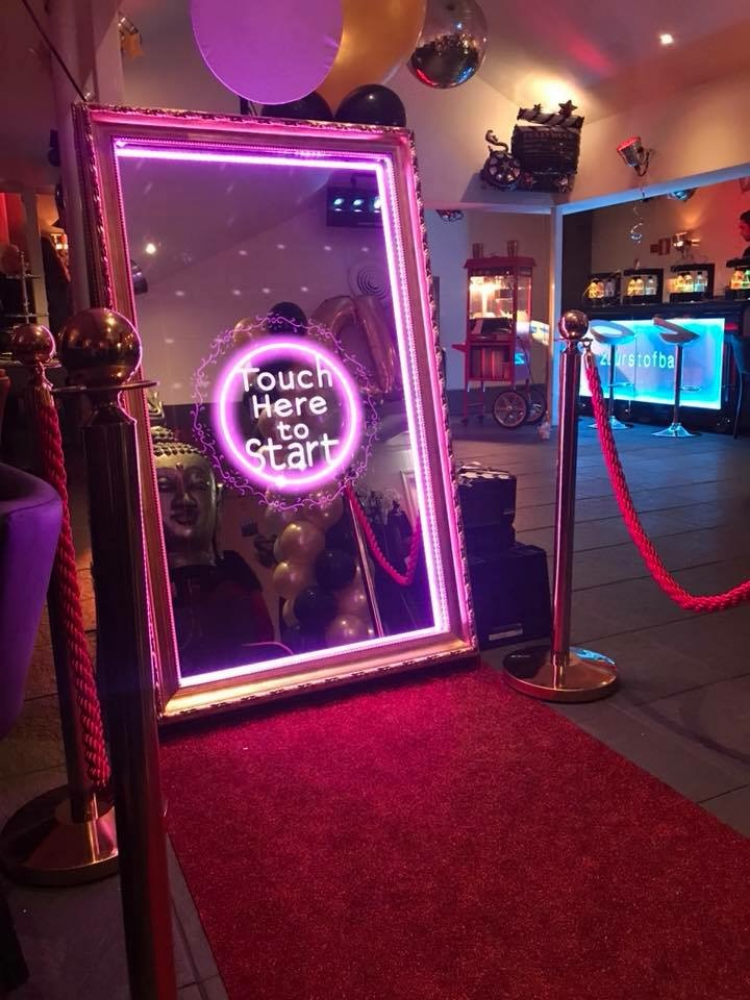 Mirror Me
This glamorous selfie mirror captures full-length photos using a touch-enabled reflective screen. Strike a pose then customize your pictures using the on-screen paint pad. Your pictures are printed in less than 10 seconds. Call us today!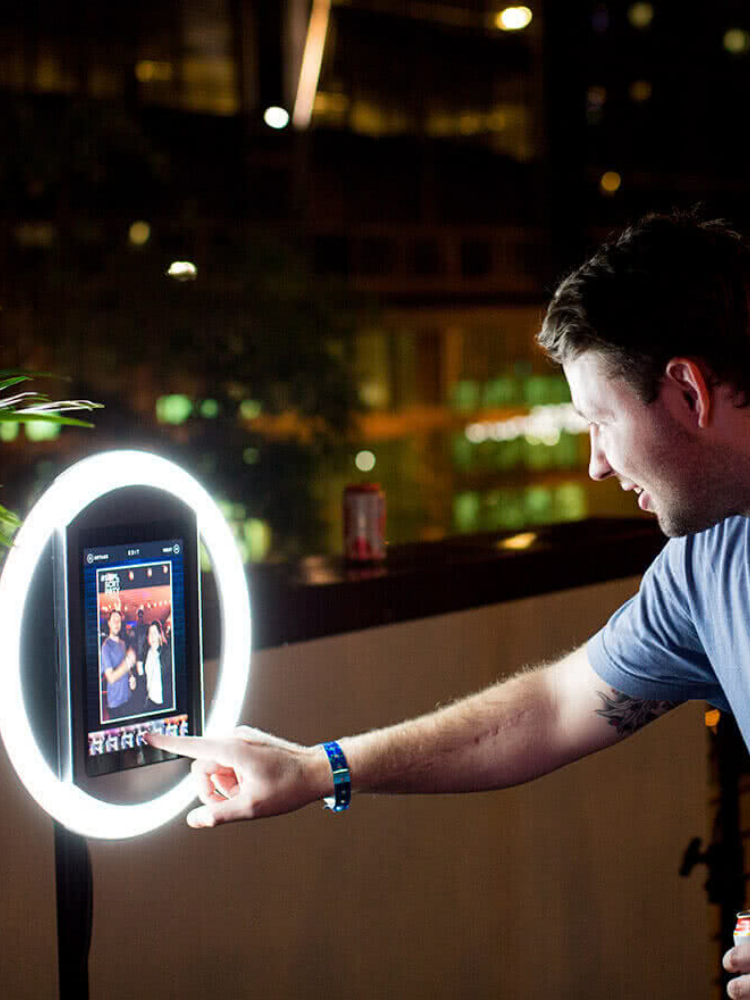 Ring Light
Ring Light Photo Booth can move to where the party is! Our friendly attendant will take it around the dance floor or to the cocktail area and have guest pictures taken. Print photos and/or share it via email/text/social media.